Hello Guys,
i am always looking for denim DIY ideas, as I have a lot of old jeans… now, I wanted to collect some ideas for the long, thick scraps. here they are, I hope, you can find some cool stuff! 🙂
1.: My favourite, a bangle with denim scraps: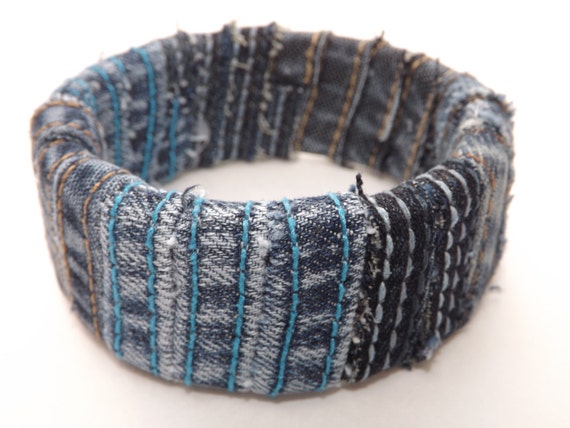 2: denim coasters:
3: A  nice denim bracelet again – now with beads:
4: Make some braid for headbands, buckle, etc:
5: A cool bag: crochet it!
6: Denim rug:
7: Nice 'cup' with braided jeans stips:
8: Braided denim rug:
9: nice denim handbag – not as hard as it looks like:
10: Amazing denim bracelet again:
11: Recycled denim basket:
12: Denim scraps pillow: