So, as people started to use my shop for Christmas shopping, I have made a lot of new Christmas ornaments. Still, I only have felt creations, but I've organized my fabric scraps as well, so more to come!
Here is the list for a beautiful blue and white Christmas tree: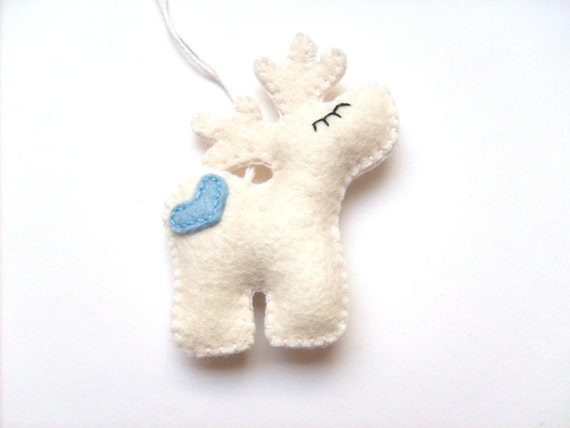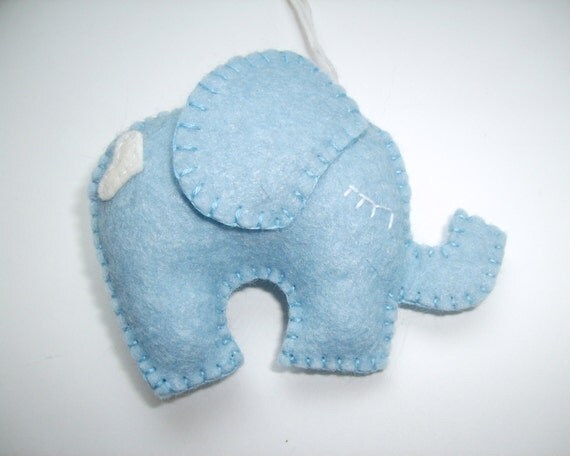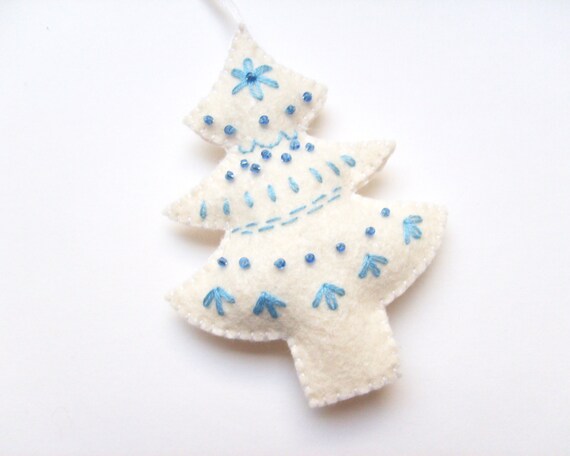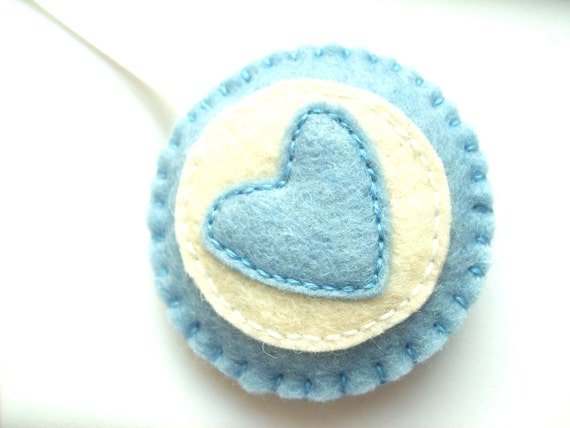 You can make sets with my white ornaments as well, just let me know, which one do you like, and I can make you a custom order 🙂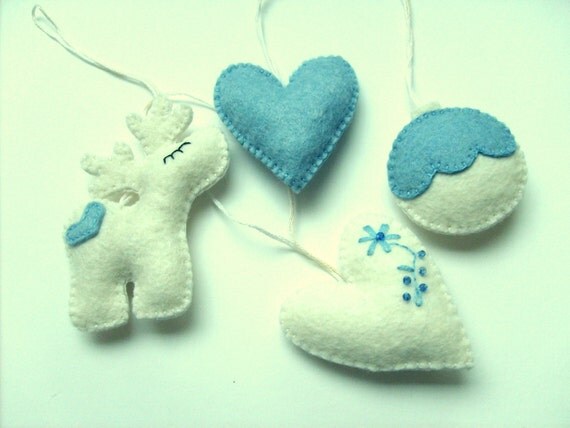 What colors do you planning to use on your Christmas tree this year?